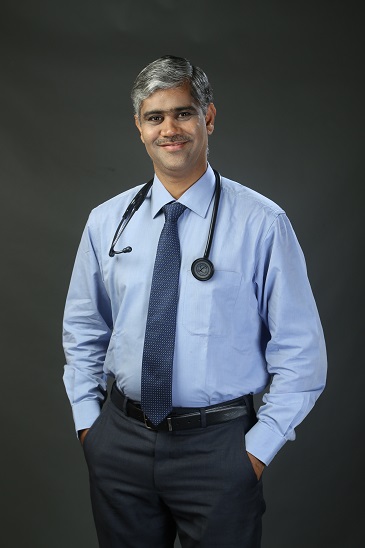 Dr.Sachin Patil
Chairman, Sachin Superspeciality Clinic.
Head of Cardiac Dept., Aster Aadhar Hospital.
M.B.B.S - Grant Medical College & Sir J.J.Group of Hospitals
M.D. - Krishna Institute & Medical Sciences, Karad
DNB Cardiology - Care Institute of Medical Sciences & Care Group of Hospitals, Hyderabad
जसं म्हणतात नुसतं शिक्षण महत्त्वाचं नाही तर चांगले शिक्षण घेणे महत्त्वाचं आहे.
M.D. मेडिसिन मध्ये "यूनिवर्सिटी टॉपर"
DNB ही परीक्षा एकाच प्रयात्नात क्लियर
विविध देशांमध्ये जाऊन प्रशिक्षण घेऊन जगाच्या पाऊलावर भारतीयांचा ठसा उमठवीणारे व्यक्तिमत्व
१२ वर्षाचा प्रबल अनुभव, कोल्हापुर मध्ये Radial Angiography, Radial Angioplasty, Peripheral Angioplasty तसेच Complex Coronary Angioplasty चे पायनियर म्हणजेच डॉ.सचिन पाटील
एकेकाळी ह्या शस्त्रक्रियेंसाठी मुंबई ला जावे लागत यास बांध घालून स्वतः कोल्हापुर मध्ये सेवा उपलब्ध करून दिली
ज्यांनी Bypass surgery लाच Bypass केले ते डॉ. सचिन पाटील
ज्यांना complex coronary surgery चा हातखंडा समजले जाणारे ते डॉ. सचिन पाटील
सगळ्यां बद्दल आपुलकी, समोरच्याना समजेल असे गोड भाषेत समजावणे, रात्र असो व दिवस रुग्णसेवेसाठी सदैव तत्पर कोणताही दुजाभाव मनात न ठेवता रुग्णसेवा हीच खरी ईश्वर सेवा समजणारे कोल्हापुर चे सुप्रसिद्ध हृदयरोग डॉ. सचिन पाटील
Shri Krishna Memorial Gold Medal for Best Young Investigator Award, 2009.
Best Case Presentation Award. National Echocardiography Conference, 2008.
First in Echo Quiz. National Echocardiography Conference, 2007.
Selected for AV Gandhi Memorial Award for Original Contribution in Research, 2009.
Best Teacher Award. KIMS Cardicon 2012.
Principal Investigator for ODYSSEY Outcomes Trial on PCSK-9 Inhibitors
Principal Investigator for Clinical Trial: Tenecteplase in Acute Myocardial Infarction.
Principal Investigator for Statins and Vitamin D Combination Trials.
Co-Investigator for Ambrisentan in PAH Trial.
Currently serving as Basic Scientist in Ethics Committee responsible for conducting Clinical Trials in the region.
MBBS: Grant Medical College and Sir JJ Group of Hospitals, Mumbai.
MD (Medicine): Krishna Institute of Medical Sciences, Karad. Shivaji University. [University Topper]
DNB (Cardiology): CARE Institute of Medical Sciences and CARE Group of Hospitals, Hyderabad.
Advanced Coronary Intervention Training: Asian Medical Centre, Seoul, South Korea. 2012. [With Dr. Park Seung-jeung & group].
Complex Angioplasty and Multivessel PCI Training: Asian Medical Centre, Seoul, South Korea. 2015. [With Dr. Park Seung-jeung & group].
Complex Coronary, TAVI and Peripheral Angioplasty Training: San Raffaele Scientific Institute and EMO GVM Centro Cuore Columbus. Milan, Italy. [With Dr. Antonio Colombo & group].
Plaque Modification and Rotablator Training: Fortis Hospital, New Delhi. [With Dr. Ashok Seth]
Pacemaker and ICD Implantation Training: CARE Hospitals, Hyderabad. [With Dr. C Narsimhan]